The role of the railroad for logging, early 1900's
---
Steam locomotives hauling flatbed cars stacked high with logs were a common sight throughout East Texas from about 1890 to as late as the early 1960s, when they were replaced by gas- or diesel-powered trucks. The locomotives initially burned resinous pine knots for fuel. Sparks from the smoke stacks often caused forest fires, until spark arrestors were legislatively mandated in the 1920s. Steam-powered skidders equipped with cable-loaded drums snaked logs from virgin forests to rail landings, often destroying any trees left standing in the skid paths.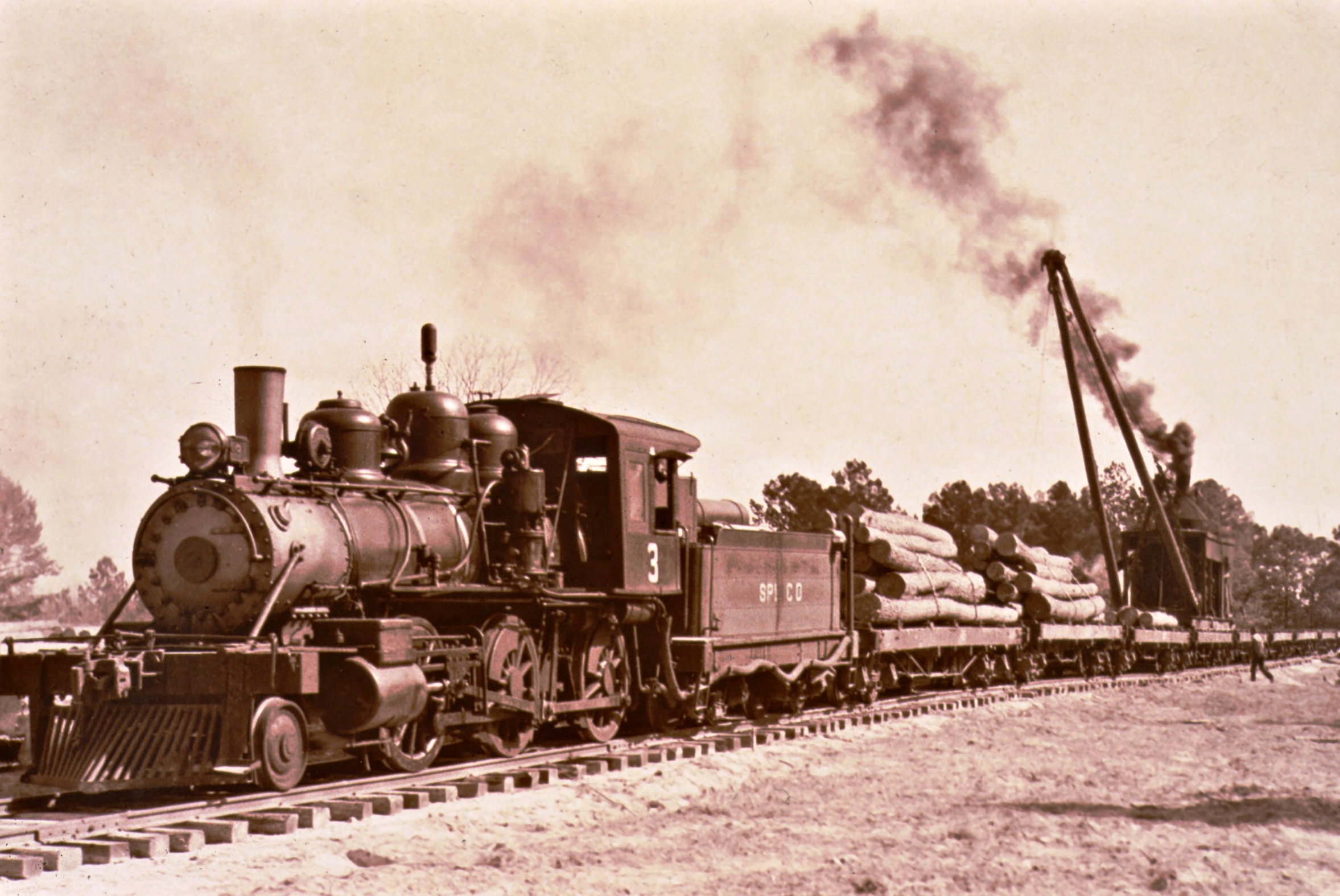 The logs were loaded on to rail cars by means of oxen, horse or mule teams or more efficiently by steam loaders mounted on the same track. Log-bearing rail cars were hauled to the company's mill where the logs were off-loaded into millponds until processed. This prolonged "baptism" reduced infestations of bark beetles, wood-boring insects, and blue stain fungi.
In 1901, the Gladys City Oil, Gas and Manufacturing Company struck oil at Spindletop Hill near Beaumont, creating the most productive oil well in world history. This event launched an era of economic growth unparalleled in the history of the state. The subsequent clearing of forests for oil exploration and the related demand for lumber through the first part of the twentieth century destroyed much of the forestlands in East Texas.
By the early 1900s, railroad tracks crisscrossed East Texas. Short-line, narrow gauge tramlines or spurs connected directly to a company's mill or to main rail lines. Installing railroad tracks required a large supply of wood ties, creating jobs for locals. Each mile of track used an average of 3,000 ties. Ties were commonly hewn with a broad-bladed ax or adz from the tops of trees left from logging operations or from small-diameter trees of no interest to early-day loggers. Until wood preservatives were developed in the 1920s, wood ties had to be replaced every few years due to termites and rot, providing job security if you were a "tie hacker." From 1951 to 1955, for example, twenty-two million railroad ties were required annually in Texas and 23 percent of these were still hewn by hand. Oak, found in abundance in Texas, was the preferred tree species for railroad ties.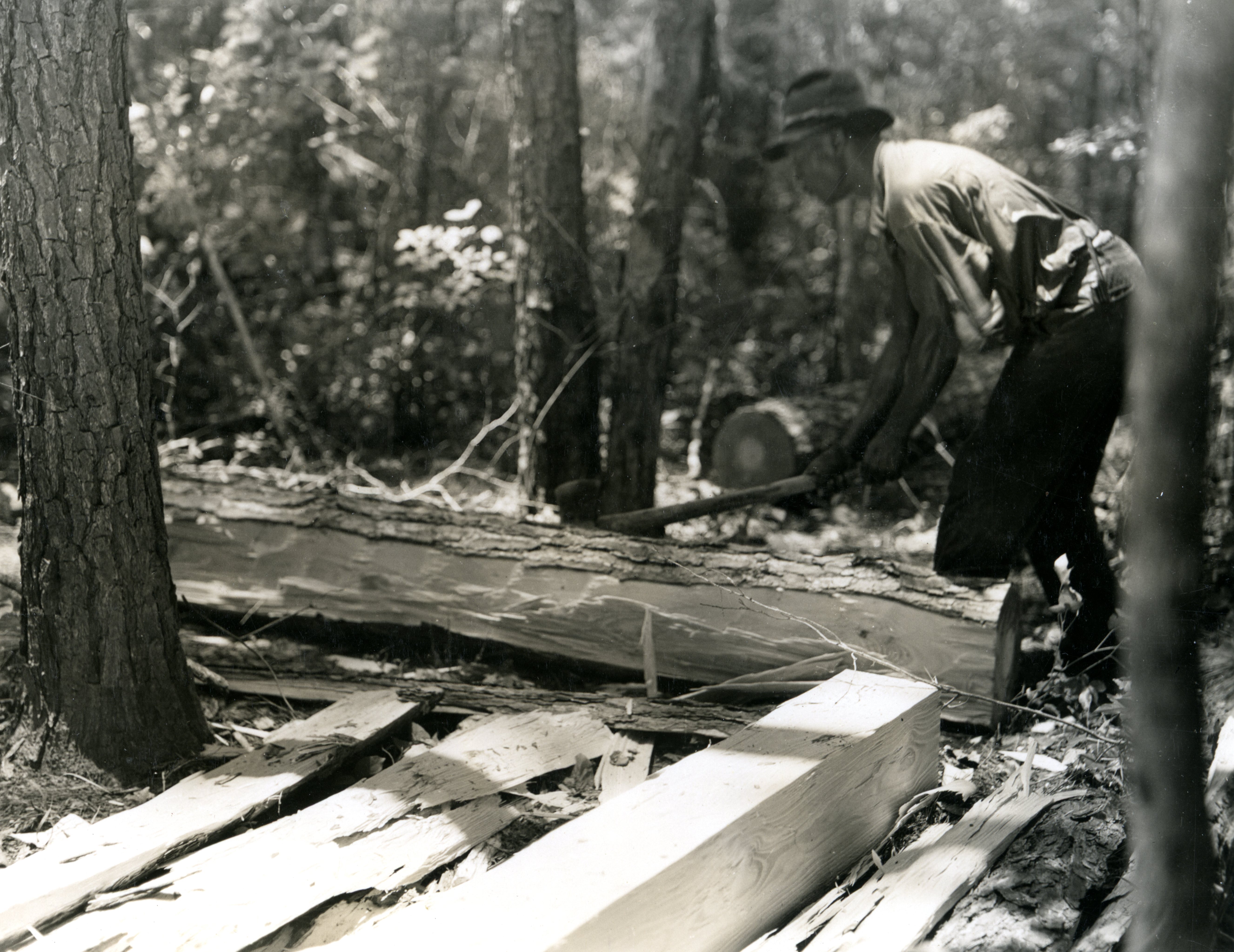 Photos courtesy of Texas Forestry Museum and Stephen F. Austin State University