Establishing tree nurseries throughout Texas
---
The first forest tree nursery in Texas was established in 1926 at State Forest No. 1 (Siecke State Forest). Longleaf and slash pine seedlings were produced in this one-acre nursery. The first large-scale planting of state-produced nursery seedlings was conducted in 1927, when 65 acres of East Texas forestland were planted with longleaf seedlings produced at the Siecke State Forest nursery.
A second nursery was established at State Forest No. 2 (Jones State Forest) in 1928; both facilities supplied seedlings, at a cost of $3 per thousand, to farmers and other landowners as an incentive to reforest cutover lands. By 1929, the Siecke nursery had been enlarged to produce 300,000 seedlings annually.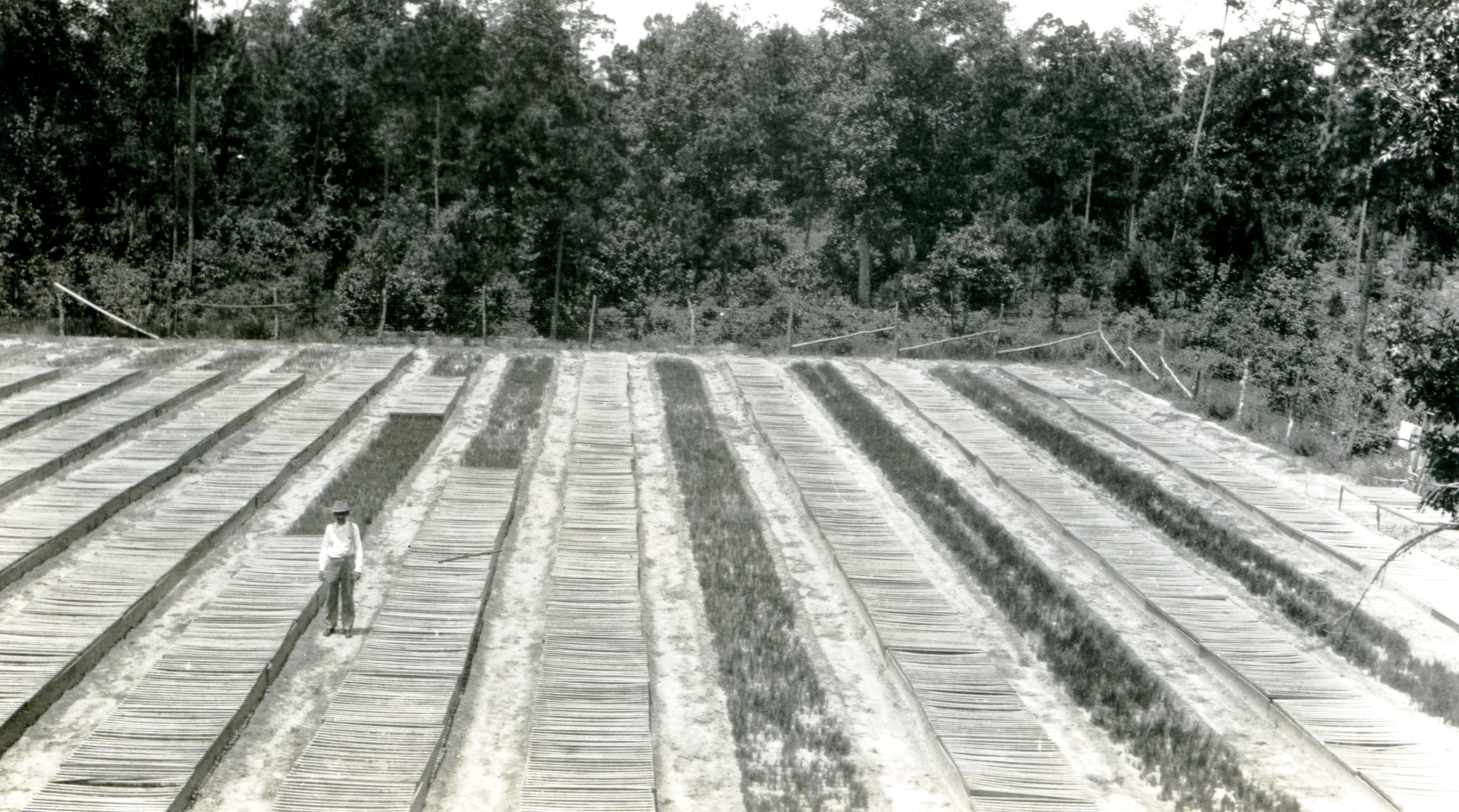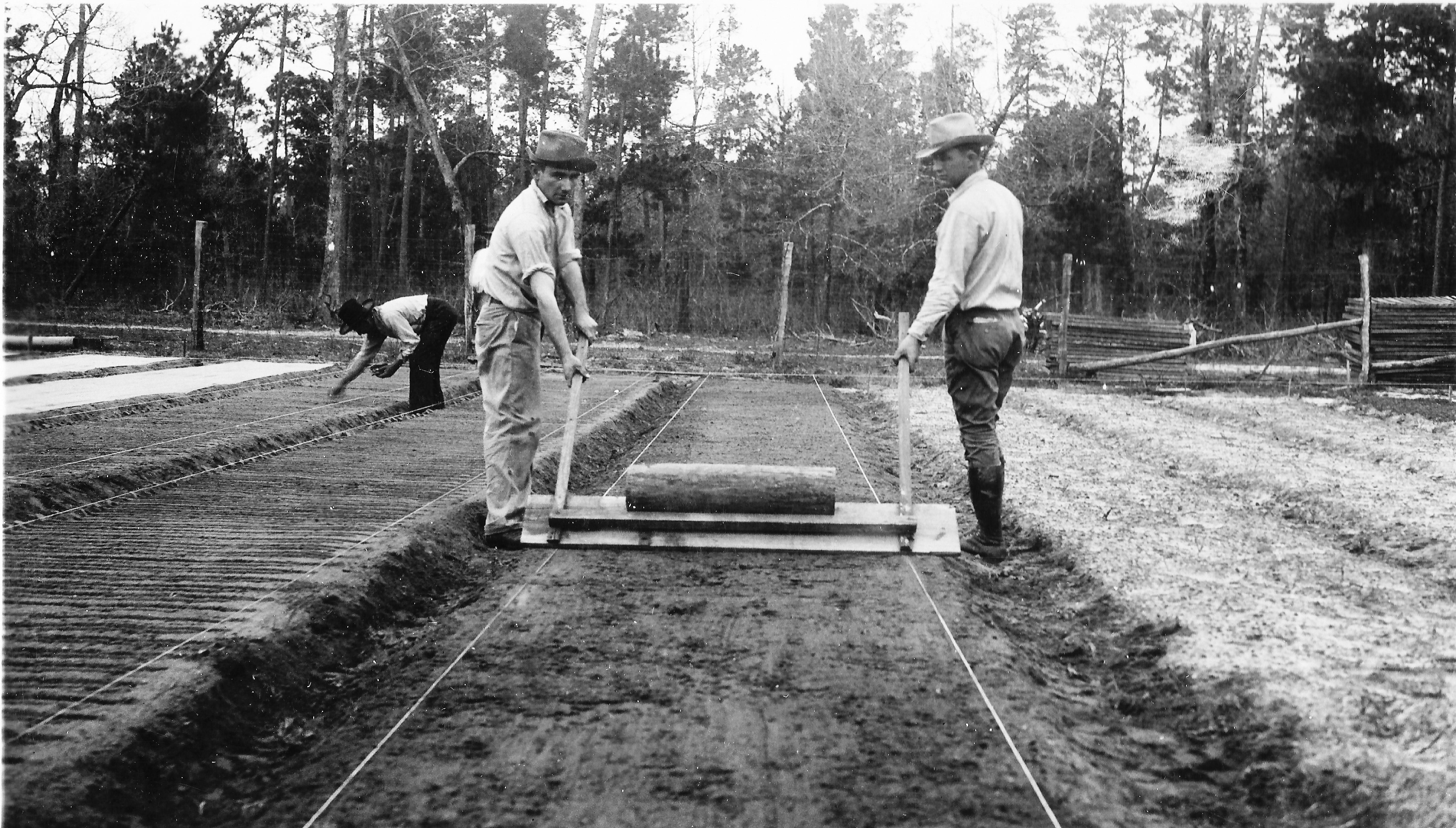 Both state nurseries were abandoned when a new, larger nursery, Indian Mound Nursery, was established near Alto, Cherokee County, in 1940.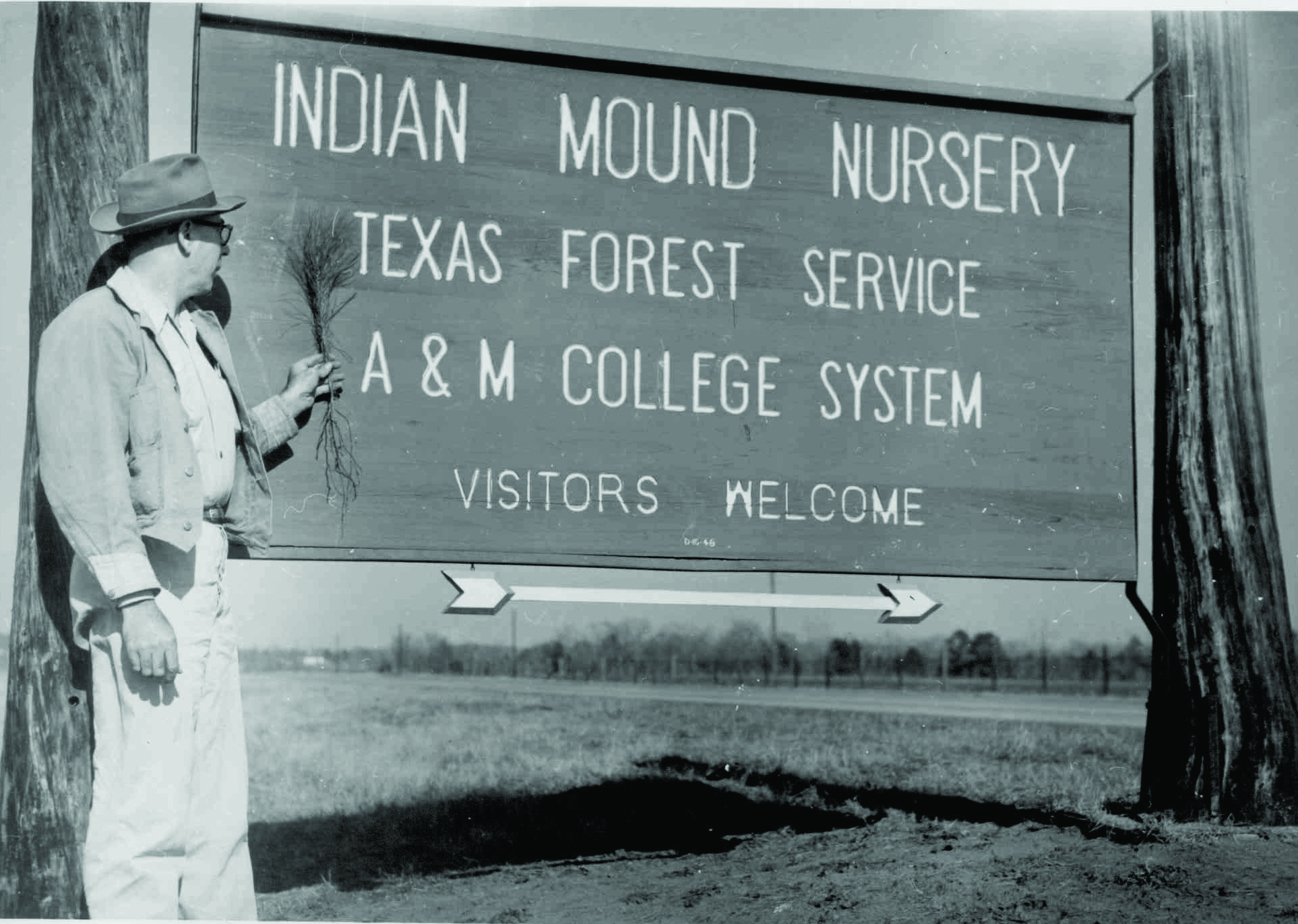 In March 1926, State Forest Supervisor V. V. Bean and his crew planted 1.3 acres of slash pine on the Siecke State Forest. Believed to be the first pine plantation in Texas, this stand—referred to as Plantation 26C—became notorious for the impressive growth it exhibited. It was followed for many years and became one of the primary reasons this species, not native west of the Mississippi River, was planted in Texas for the next 50 years.
Opening its doors in 1978, the TFS West Texas Nursery provides customers with seedlings grown from local seed specifically-adapted for the climates of Central and West Texas. Situated on 53 acres just outside of Lubbock, the nursery produces seedlings that are sold in bulk for use in wildlife plantings as well as natural resource conservation projects like windbreaks.